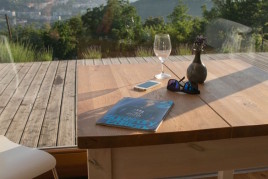 Inside
Ideal for 2 or 3 people, the house is fully equipped, while the wine bar has 8 seats and a great wine list. Yes, we have wifi, too...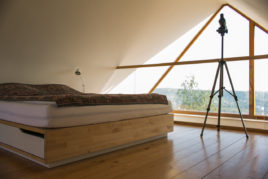 Upstairs
Comfortable double bed, air-conditioning. A fantastic view and great books night and day.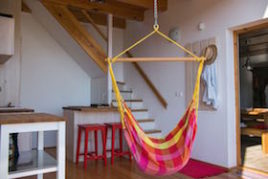 Downstairs
Kitchen, bathroom with bathtub, living room with a furnace, dining table, a couch, and a mini hammock. And the wine bar, of course.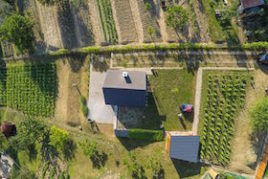 Outside
Great terrace, sauna house, fire place, grill set, great view and a vineyard full of life at your feet.